Travancore Heritage Sea Side Resort
Это 15 акров зеленой кокосового сада , расположенного на юге - Човаре Ковалам, недалеко Тривандрум, Керала.
Курорт стоит на высокой скале с видом на Аравийское море и широкий пляж с белым песком. Travancore Heritage задуман и разработан как наследие прошлого, призванное сохранить вековую традиционнную архитектуру и великолепие региона с его типичнми древесными домами которые позволяют жить в общении со всеми элементами природы.
Типы номеров:
Pool Mansions :
The Travancore Heritage has 2 pool mansion suites with private pools set in independent villas, with air conditioned spacious bed room, a drawing room and sit-out or verandah with rich period furniture and all modern amenities of attached toilet with lavish fittings with 24 hours cold/hot water showers. It also has a private dip pool in open back-yard, completely walled in for privacy. These suites are ideal for VIP guests and honeymooners.
Premium Suits :
There are 4 nos of Premium suits with all the facilities.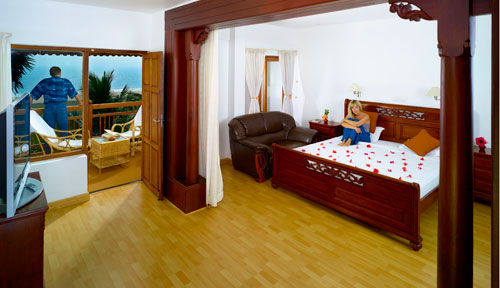 Heritage Premium :
The Travancore Heritage has 22 elegant air conditioned houses in heritage premium with all modern amenities like spacious toilets including garden baths with cold/hot water showers, with comfortable furniture and smooth interior lights. They are with satellite TV, telephone (ISD), mini bar and coffee maker.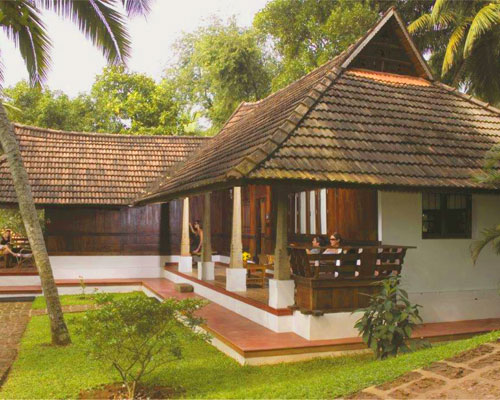 Premium Mansion :
There are 15 nos of premium mansion perched at the edge of 120 ft cliff with the most magnificent view of the Arabian Sea.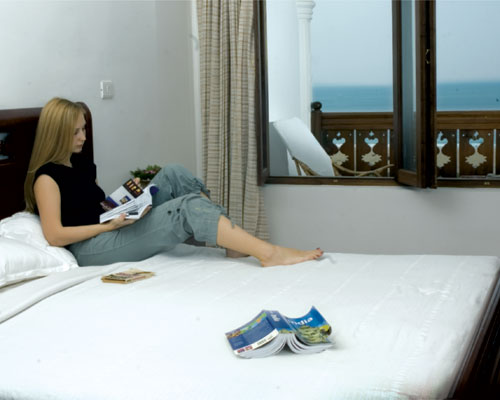 Heritage Home :
There are 23 nos of heritage homes with all the facilities, overlooking the green lawns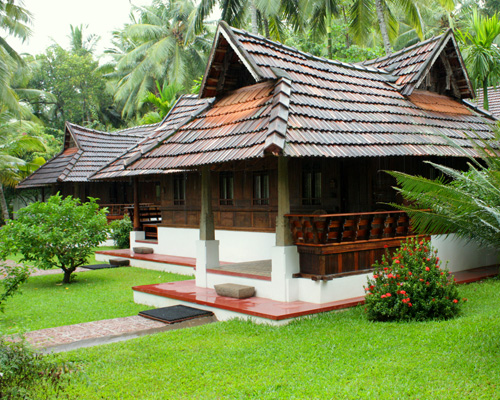 Beach Grove :
The beach grove block on the beach at the foot of the 120 ft. cliff has 24 most modern rooms facing the sea. Lift facility is available to move up and down different levels. Beach grove offers the sophistication of luxury and warmth of tradition at every nook and corner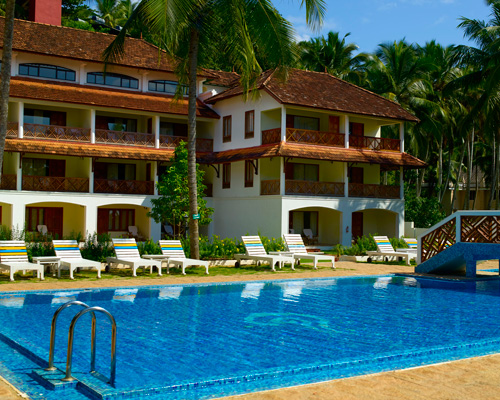 1. COMPLIMENTARY USE OF WI-FI
2. SAFE LOCKER FACILITY
3. HEALTH CLUB
4. SWIMMING POOL
5. HAIR DRYER (ON REQUEST)
6. SHAVING KIT (ON REQUEST)
7. DENTAL KIT (ON REQUEST)
8. BATHROOM AMENITIES
9. IRON & IRONING BOARD (ON REQUEST)
10. BEACH FACILITIES
11. LIBRARY
12. GAMES ROOM
13. OUTDOOR GAMES
14. AYURVEDA CENTRE
15. YOGA & REIKI
16. MINIBAR IN ALL ROOMS
17. TEA/COFFEE SUPPLIES WITH KETTLE
18. BEAUTY PARLOUR
19. CURIO SHOP
20. TRAVEL DESK
21. FOREIGN CURRENCY EXCHANGE
22. DOCTOR ON CALL
23. TELEPHONE
24. SHOE SHINE
25. POSTAGE STAMP